Dear Comrade:
As hosts of the 1st National Conference of the Formerly Incarcerated & Convicted People & Families Movement, and on behalf of Legal Services for Prisoners with Children and All of Us or None, we thank you for registering for the conference, and welcome you to Oakland and the SF Bay Area.
We already have over 400 hundred activists & allies from over 30 states committed to coming to the Oakland Airport Hilton on September 9-10 to attend powerful panels, diverse workshops, and a day of activism all focused on recognizing the successes and challenges of the Movement to date, and charting out our future course to dismantle mass incarceration, restore our rights, and strengthen our families and communities.  We're excited for you to join us!
Given the overwhelming interest in the National Conference, we are no longer able to assist with travel or lodging scholarships.  However, Free Registration is still available to formerly incarcerated people and family members: please send in your application so we can send you a link!  Please contact us if you'd like recommendations for lodging near the Conference.
TIMES:
Friday 9/9: Breakfast & Registration begins at 7:30 a.m. Friday
Friday 9/9: Opening Remarks begin at 8:30 a.m., program concludes at 6 p.m.
Saturday 9/10: Panels & Workshops begin at 9:00 a.m., conclude at 11:30 a.m.
Saturday 9/10: Justice Fair & #SchoolsNotPrisons concert begin at 1:30 p.m., conclude at 6:30 p.m.
REGISTRATION:
Please register at the Registration Table upon arriving to the Conference. You do not need to print out a ticket. Just give your name and you will be given a name tag that will be your access ticket for both the panels as well as the meals.
PLEASE MAKE SURE TO REGISTER: If you do not register, we will not be able to provide you with meals!
FOOD:
On Thursday night, light snacks will be served at an informal reception for early arrivals from out of town. Friday and Saturday, Breakfast and Lunch (including Vegetarian and Vegan meals) are provided for Conference registrees.  Friday night dinner will also be available for Scholarship Awardees at a separate location, and for those who wish to purchase dinner.  In addition , Oakland is  home to some of the most diverse and inventive cuisine in the world: please don't hesitate to ask us about our own favorite local restaurants, taco trucks, or watering holes.
WEATHER:
Oakland in early September has lovely weather—currently projected to be 75 and sunny with a little wind—but the Bay Area has many "microclimates" and you can experience sun and fog, calm and wind, and 20+-degree variation just by passing through a tunnel or travelling a couple of blocks! While the Hilton Oakland Airport is air conditioned, people traveling around the Bay Area are encouraged to bring "layers" to adjust to the extreme temperature variations—mornings & nights can be quite chilly even when the day is a sunny and warm upper 70's.
TRANSPORTATION:
In addition to Hilton Oakland Airport's own shuttles, FICPFM will also have vans on call starting Thursday night to transport people to either the Oakland Airport or the Coliseum BART Station (both 5-minutes travel from hotel).  AC Transit Line 73 also runs past the Hilton on route between BART and Oakland Airport. BART also runs directly from the San Francisco Airport to the Coliseum Station (about 30-40 minutes).  Car parking is available at the hotel for $8/day.
JUSTICE FAIR:
On Saturday, September 10th, the Formerly Incarcerated and Convicted Peoples' and Families' Movement will be hosting a Justice Fair from 12pm to 5pm at the Hilton Oakland Airport. We will be providing free advice from attorneys, advocates and organizers on issues like housing and benefits rights, expungement and Prop 47, parole support, and immigration. You will also be able to apply for a FREE copy of your California statewide record of criminal convictions.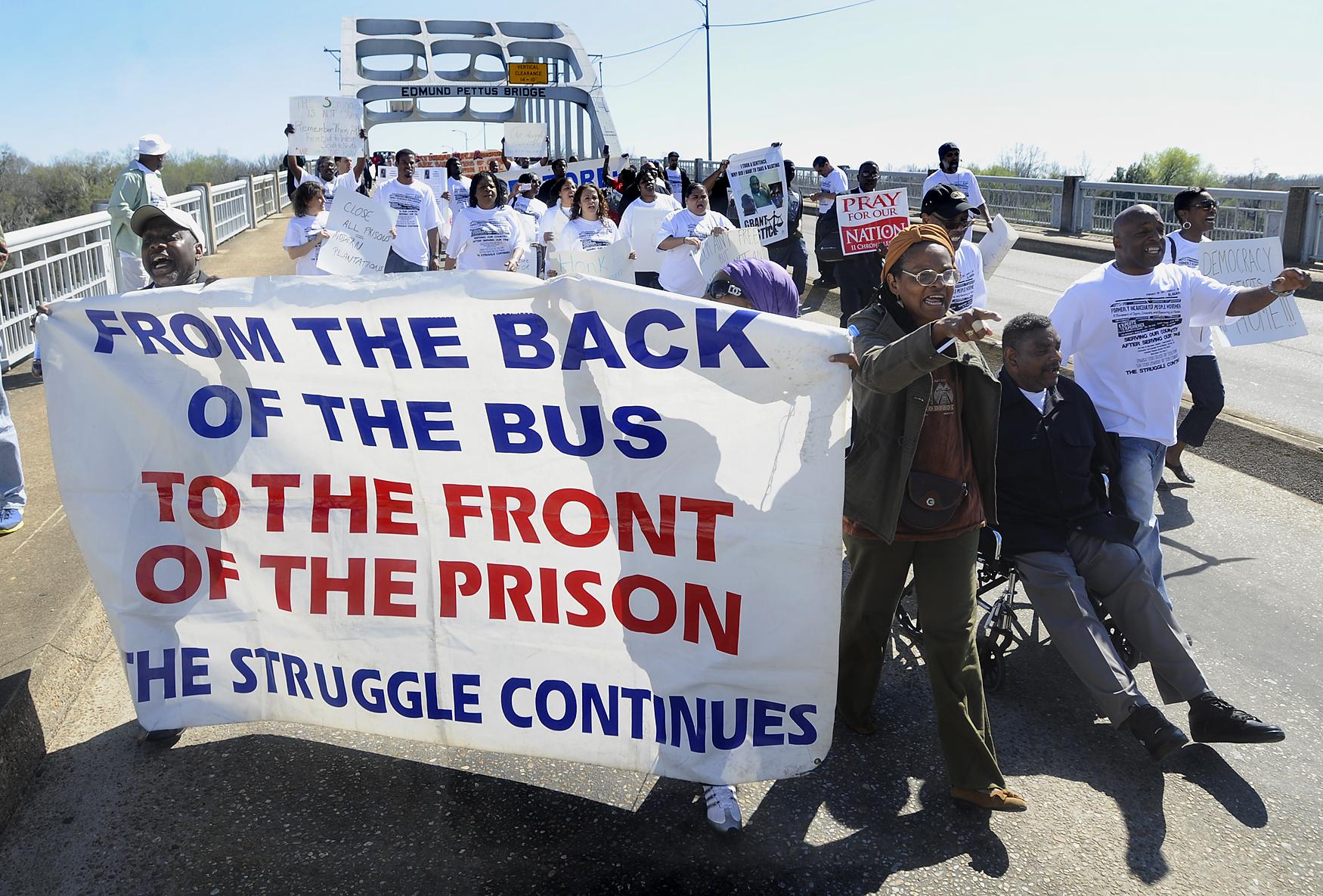 We at LSPC / All of Us or None are excited to host one of the largest gatherings of Formerly Incarcerated & Convicted People & Families in American history! When members of FICPFM leadership organizations first met in Selma, Alabama in 2011, we dreamed that the Movement would grow, but having so many hundreds of formerly incarcerated people, family members and allies gather together is a wonderful reality and testament to the incredible hard work of everyone involved.
This Conference is proof that we can create our own Movement and lead effective change in our communities. The seven organizations that planned, developed, and produced this National Conference—LSPC/AOUON, ANWOL, TOPS, VOTE, CCF, JLUSA, and SCSJ are all led by formerly incarcerated people, and are committed to mentoring,  empowering and assisting formerly incarcerated leaders and organizations.  For example, LSPC/All of Us or None provides "Ban The Box" Toolkits,  and is currently offering several Policy Fellowships for 2017, and JLUSA currently has openings for advanced leadership training. Please connect with activists from all groups to find out how to best create, support, and advance FIP-policies and organizing in your own area!
We hope you enjoy the Conference and embrace all the opportunities: connect with comrades from all over America, learn myriad organizing and legislating methods, and build upon all the work that's been accomplished. Work that must be done by those impacted the most: formerly incarcerated people and our families.
QUESTIONS?
For any questions about Registration, please contact Mark Fujiwara at 415-625-7050 or: mc@prisonerswithchildren.org
For any questions about the National Conference events & programming, please contact Manuel La Fontaine at 415-225-7036 ext. 328 or: manuel@prisonerswithchildren.org
We look forward to seeing you in Oakland soon!
Dorsey Nunn
Executive Director, Legal Services for Prisoners with Children
Co-Founder, All of Us or None