AB 1008 (McCarty) passed out of the California State Assembly and is now almost on the Senate Floor for a final vote!. We need your help to get AB 1008 to the Senate Floor by calling Senators Lara and de Leon, and have them tally your support for the bill.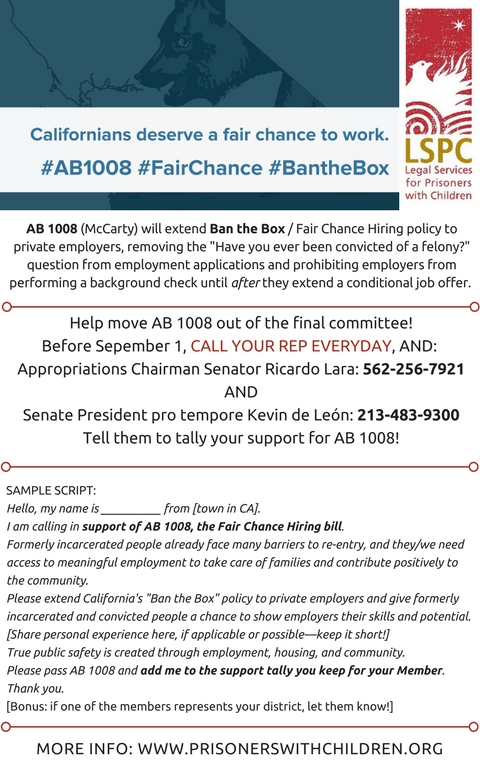 Check out a special AOUON video message here.
---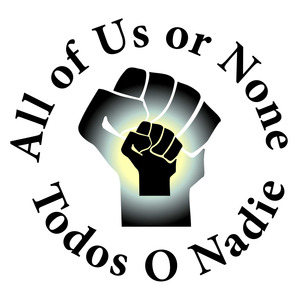 And thank YOU for taking the time to support AB 1008 (McCarty) and all the current and formerly incarcerated people and our family members.
We'll need your help again when AB 1008 hits the floor for a final vote, so keep up the fight!
For more information about our Ban the Box Campaign, check out our Toolkit here!